TRAININGS & SERVICES
TR Equipement always guide the setting up of technical equipment allowing us to share our specialists' expertise with you.
Following the request of French and foreign government institutions, we created six years ago a comprehensive approach based on three points :
Audit and expert assessment of your request in the field.
Business proposition and its accompanying.
Implementation of the means and staff training to weapon knowledge and use.
The company can come to your place with one or more specialists in the field you are interested in realizing an audit on. This first contact is the ideal moment to tell you more about us and what we do (from training to weapon selling).
Then, we will carry out a study in-depth of the means needed to make the implementation of the equipment and requested training. This study leads to a full cost estimate.
Once the offer is approved, we will ship the requested equipment. Our team of specialists will be ready to train users to weapon knowledge, use and care.
Trainings can happen either on our site or wherever the equipment is meant to be used at. It really depends on your preference.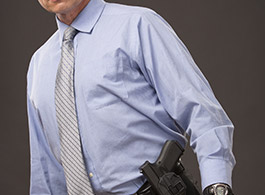 Every training starts by an evaluation of the people being trained if the customer wants groups to be formed.
Once this evaluation is done, we will decide on the goals to reach in order to know the knowledges and skills needed for it.
Training can then properly start : theoretical and tactical classes and practical exercises will keep going until the goals are reached. An end evaluation will test the new skills and make sure everyone who was a part of training assimilated well what was taught.
A diploma or competence assessment will be handed out at the end of training.
This methodical proceedings encourages success by adapting the training to every formed team.
TR Equipement surrounded itself with highly qualified specialists who pride themselves on remarkable expertise, technical knowledge, adaptability and pedagogical approach. All with great passion.